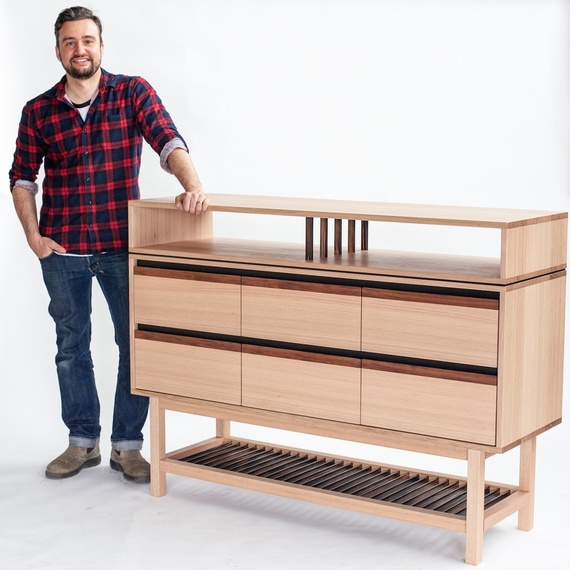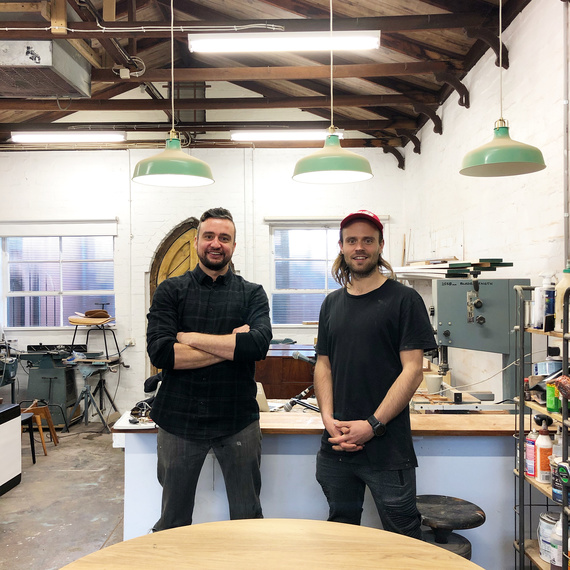 This week our Guest is Julian Glencross McCartney!
I was so happy to get the chance to sit down and chat with this weeks guest! I have been a big fan of Glencross Furniture for many many years, Julian is one of my favourite Melbourne Makers and I love every piece of furniture he produces. Julian and I have forged a somewhat similar path, we both studied antiques and completed furniture making apprenticeships as furniture restorers.  That may not sound like a lot, but trust me, thats rare. There really isn't many other people in Melbourne that have had the opportunity to learn traditional restoration and furniture reproduction  methods that have then gone on to operate their own company.
Julian is motivated by the family history of his great-great-grandfather Charles Glencross: a coach builder; Julian Glencross McCartney adopted his middle name as the moniker for his business. Glencross Furniture operates independently from its Melbourne-based workshop, specialising in high quality custom made timber furniture and design objects.The design styles are varied, inspired by the ever-changing functional and aesthetic elements of residential, commercial and natural environments. Key to his work is a keen eye for proportion & detail, and a carefully considered understanding of materials. The result is a handcrafted, tactile finish.
If you would like to get in touch with Julian check out his website http://www.glencross.com.au/ or his instagram @glencrossfurniture
We had such a fantastic time talking shop, so please strap yourself in because this is our longest episode yet! Enjoy!